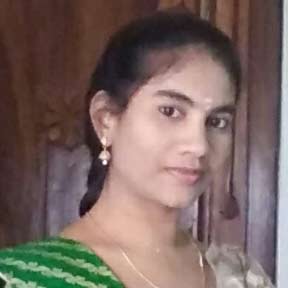 Host: Swathi Sree
TORi Show(s): Crazy Hours
Zodiac: Libra(Tula)
Occupation: Present Carnatic music vocal learning
Location: East Godavari
Education: MCA-Master Of Computer Applications
Talents: Singing, Dubbing, Photography
Passion: Singing, Violin Playing
Likes/turn-ons: Kids, Nature, Temples-Holy Places
Dislikes/turn-offs: Ego, Cunning nature, Tablets/Capsules
Favorite quotes: Your talent is god's gift to you. What you do with it is your gift back to god.
Favorite books/authors: I too had a love story written by Ravinder Singh.
About me: Naku sangeetam ante praanam anduke music lo diploma cheyyali ani koorika. Enka yeppatikaina neno song iena paadaali anukuntunnanu... future lo sahaayam chese stage lo vunte ledu anakunda cheyyali.. kaadu chestanu...